"A RITUAL OF WORDS AND SOUNDS"
A full-page publication in the section titled "FACES" of "KATHIMERINI" newspaper in 2000. It is signed by the Professor of the School of Philosophy of the Aristotle University of Thessaloniki FRAGKISKI AMPATZOPOULOU and it refers to the polyphonic song, on the occasion of the 2nd International Polyphonic Song Meeting organised by "APIROS" (POLYPHONIC CARAVAN), from 1 to 6 August 2000 in borderline Epirus. Pr. Ampatzopoulou had co-travelled with the Polyphonic Caravan. It is worth reading the text in detail.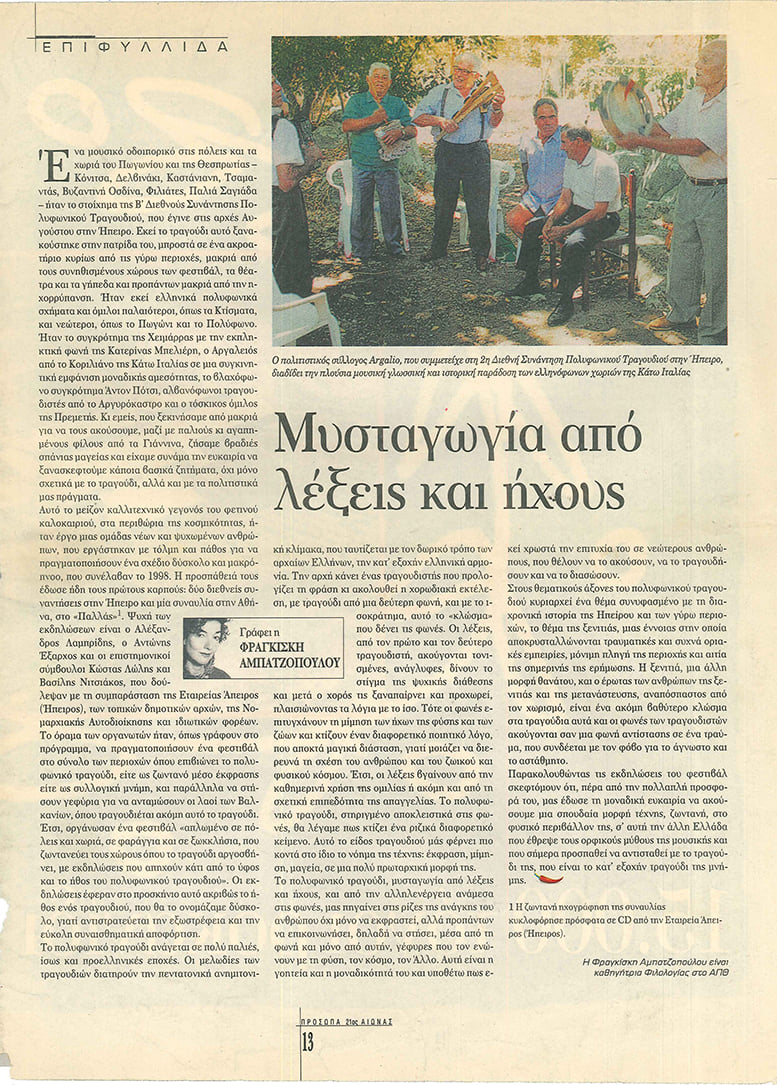 "Apiros" Polyphonic Caravan
Polyphonic Song Archive
"DIGITAL POLIS-PHONY" 2020
From November 2020 until March 2021, almost everyday, an online presentation of materials from the Polyphonic Song Archive takes place.
Videos, sounds, photos, songs, publications, studies - materials of all types will be published, in an attempt to widely share the Archive's materials.