The Polyphonic Caravan is a multimodal journey. It travels throughout all year's seasons, not only with the Big (summer), Winter and Spring Polyphonic Caravans, the Big Polyphonic song Celebrations and the "Polyphonic Song Day", but also with events and actions held at various cities and countries during all the year. 
Among other, principal actions of the Polyphonic Caravan, the following are also included: the function of Polyphony Workshops in a series of cities in Greece and abroad, the continuous enrichment of the Polyphonic Song Archive, the polythematic expansion of recordings all over Greece, discographic editions, audiovisual productions and online promotion. 
The Polyphonic Caravan advances relying mainly on its own resources, while establishing partnerships with other institutions of living tradition or modern culture. In this context, it supports similar institution in their own attempts, such as independent events organized by the various polyphonic groups and associations, or the Music Meetings of Folk Wind Instruments of Southern Aegean.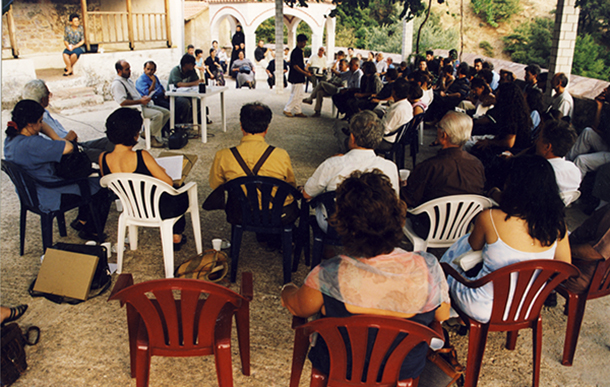 A more thorough reference to the various actions undertaken by the Polyphonic Caravan can be found under the "Polyphony Workshops", "Polyphonic Song Archive", "Apiros" and "Polyphony Community" sections of the site.