The main actions for the constant enrichment of the Polyphonic Song Archive are the realization of field-based audiovisual recordings as well as the collection and digitization of older materials. 
The field-based recordings are carried out basically in the context of the Winter and Spring Polyphonic Caravans, as well as during the Big Polyphonic Caravans. These recordings are organized and realized in a collective way, with the volunteer participation of the co-travelers and their familiarization with the basic principles and methods of the field-based research. "Apiros" team carries out other recordings as well, in Athens and all over Greece, throughout all year's seasons, having broadened the research interest to living tradition, folk events-manifestations and culture.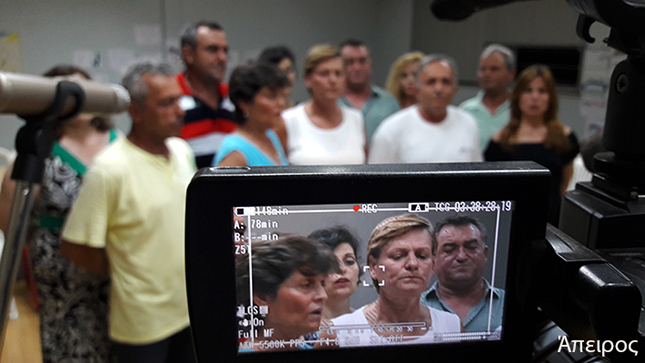 The equipment for the realization of the recordings belongs to "Apiros" and is constanty being enriched, each time covering the technical standards of the tv market. Materials coming from the field-based recordings of the Polyphonic Song Archive are transmitted or projected, from times to times, on tv channels, radio stations and film festivals. The recognized quality of the recordings and their edition, attracts also proposals for the audiovisual covering of events and actions of other entities and institutions, expanding "Apiros" action to this field as well.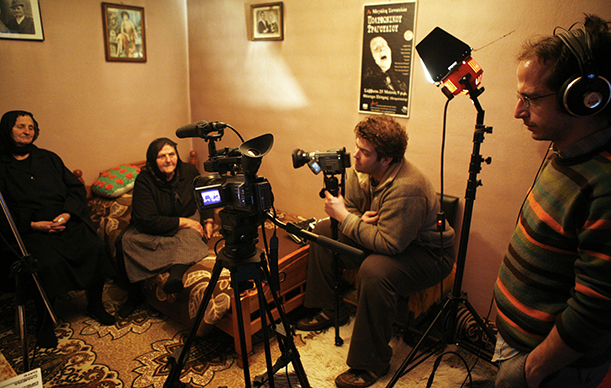 The collection of older material was always one of the priorities of "Apiros" and its first fruits constituted the base for the creation of the Polyphonic Song Archive. This collection continues to take place systematically and purposefully throughout all these years. The relationships of confidence shaped in the context of the Polyphonic Caravan with the experiential bearers have encouraged the collection of older materials, especially during the last years. The old interpreters offer to the Polyphonic Song Archive materials of any kind, from old tapes of sound and image to collections of lyrics written by themselves. The Archive's work group, then, digitizes this material and returns their original form, along with a digital version of it, back to the persons that have offered them. 
Part of the collection is the bibliography, the discography and the filmography for the polyphonic song, which are being digitally transcribed and become part of the continuously enriched library, sound gallery and film gallery of the Polyphonic Song Archive, which in their turn support the function of the Polyphony Workshops, the discographic and printed editions, as well as the audiovisual production of "Apiros".