The teachers
"Teaching" at the Polyphony Workshops is collective, reflecting the "prepos" (ethos and character) of this song. The torch has been passed on consecutively and shared between Alexandros Lampridis and Antonis Exarchos, Maria Tsoukala and Aliki Gkana. All of them have been pioneers of the Polyphonic Caravan and all of them had a huge contribution to the work and offer of the Polyphony Workshops.
Current teachers
Alexandros Lampridis
He comes from Polydroso village of Thesprotia, with ancestral origins from Sotira village of Ano Deropoli (Makos genus). He spent his childhood in borderline Epirus. Graduate of the Faculty of Mineralogy of the National Technical University of Athens, works as film director (studies in Greece and France). Radio and ΤV producer for years, as well as founder of the "Alli Ohthi" music stage. Co-founder of "Chaonia" polyphonic group, president of "Apiros" non-profit organization, "kirantzis" (driver - leader) of the Polyphonic Caravan. He apprenticed the polyphonic song next to the latest leading experiential interpreters.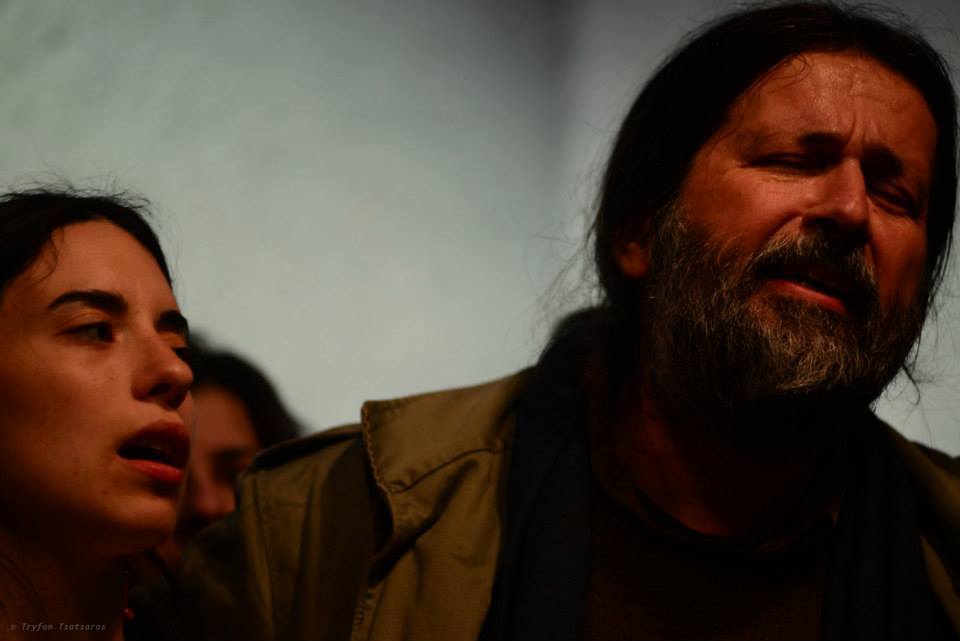 Aliki Gkana
She comes from Pyli and Gardiki villages of Trikala, with ancestral origins from Epirus (Arta). She grew up in Trikala. She has been traveling with the Polyphonic Caravan since she was 16 years old, she apprentices at the Polyphony Workshops as soon as she turns eighteen, becomes a member of "Chaonia" and has been sharing the torch of teaching since 2013, being a pioneer of the Polyphonic Caravan. Vice-president of "Apiros" non-profit organization. Graduate of Athens Faculty of Law and holder of a master diploma in public international law, she is a PhD Candidate in International Law researching Intangible Cultural Heritage.